NationalRVInsurance.com provides an insurance service for RVs nationwide.
There are a lot of reasons to let us write your RV insurance, including:
We have over 40 years of experience in the RV industry
We conduct business in a professional manner
If you call us using our toll free number, you get to speak with a live person, and not a machine
We can insure your RV no matter what state you live in
Click Here To Get An Insurance Quote Today
We also offer all sorts of other RV related services, including RV Warranty, RV Financing, and RV Refinancing. Give us a call if you have any questions. Our toll-free number is 888-929-4424.
Some RV Insurance Information From Matthew Davis, President Of RVfinancing.com & NationalRVInsurance.com
We write insurance for a number of insurance companies, including: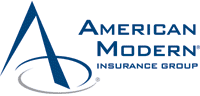 "American Adventure Insurance represents: National Interstate Insurance, Progressive, Foremost, Safeco, National General (formerly GMAC), Blue Sky Insurance, and more. We compare many top-rated companies to find you the best combination of coverage and price."


Specialized RV Insurance
Protect Your Investment – Get the Facts about Specialized RV Insurance
Why choose Specialized RV Insurance? Because you want to protect your investment as well as those you love. Your RV, whether it's new or has some great roadtrip miles on it, is a special vehicle requiring special consideration. Just as you wouldn't go to your family doctor for a toothache, you shouldn't go to a general insurance company to insure your RV.
An RV is a home on wheels. Specialized RV Insurance is a unique blend of auto and homeowner's insurance coverage, yet the price is typically comparable or less expensive than standard auto insurance.
What's Special About Specialized RV Insurance?
The extent of coverage is the major difference between a standard auto policy and a specialized RV policy. Specialized RV policies accommodate the unique risks involved in the RVing lifestyle. As you and your insurance agent put together your customized RV package, keep the following coverages in mind for combination into a comprehensive policy:
Total Loss Replacement (TLR) – With TLR coverage, also called Replacement Cost Coverage, if your RV is totaled, the insurance company either replaces your RV with a new one or pays you your initial purchase price, depending upon the age of your unit at the time of loss. Generally this policy is in effect for the first five model years. After that, because of age, many companies convert TLR policies into Purchase Price Guarantee or Actual Cash Value policies.
Purchase Price Guarantee (PPG) – In case of a total loss of the RV, this policy will reimburse owners for the amount paid for the unit as written in the policy toward the purchase of another unit. Some insurers extend this policy for the life of the vehicle while others offer it for the vehicle's first 10 years and then convert to an Actual Cash Value policy in the 11th model year.
Actual Cash Value (ACV) – These policies will pay the prevailing depreciated, fair-market value of your RV in case of a total loss. ACV is the most common type of policy offered to RV owners.
Vacation Liability – This type of coverage extends to you while your RV is parked. If someone is injured at your campsite, your liability exposure is covered up to the specified policy limits.
Full-Timer Coverage – FTC works like a homeowner's policy for RVers who live in their vehicles full-time and can be left with potential liabilities exposures including personal liability and additional living expenses. FTC policies protect full-timers' unique needs.
Diminishing Deductible Coverage – Designed to reward good drivers by reducing comprehensive and collision deductibles by 25% of your original deductible for each claim-free year until the policy reaches a zero deductible. If a loss occurs after four claim-free years, you pay no deductible on your claim.
Personal Contents Coverage – Covers personal property, such as housewares, tools, clothes, and sporting goods. A homeowner's policy may provide coverage, but there are often limitations to coverage for off-premises property, items in storage, or belongings damaged in a collision. RV specialty policies replace stolen or damaged items at full replacement cost.
Other Benefits of RV Specialty Coverage
Add-Ons and Tow Dollies Included – Most RV specialty policies automatically cover items like awnings, antennas, external racks, and satellite dishes for no additional charge. Additionally, tow dollies and trailers are often included in coverage.
Agreed Value Coverage – Offered for classic coaches and bus conversion vehicles that don't have a standard market value. With a bill of sale or qualified appraisal, you can lock in the coach's value up front. This protects your investment in the RV without the worry of depreciation in the event of total loss.
Free 24-Hour Emergency Roadside Assistance – With most policies, insurance companies will cover the towing of your RV to the nearest qualified repair facility, regardless of cost. These policies are often extended to the tow or towed vehicle, as well, if it's being used in conjunction with the RV.
Emergency Travel Expense – If your RV is incapacitated due to a covered loss, most RV policies cover the cost of a rental car and/or hotel room while your RV is being repaired. If your RV is irreparable, the policy can cover airfare to return you and your family home.
Experienced RV Claims Handling – While you may never experience a serious loss with your RV, specialized RV insurance companies give you peace of mind knowing that your claim will be handled by professionals with RV experience, not simply standard auto adjusters.
Additional Discounts – Be sure to ask about all discounts offered by an RV specialty insurance carrier. Membership in an RV club, supplemental braking systems or completion of a safe driving course are just some of the discounts available on a state-by-state basis.
How Do I Find a Specialized RV Insurance Provider?
There are a variety of ways to find the specialized RV product best suited to your needs. RV clubs, the Internet and many RV dealerships can put you in touch with one of the national companies that specialize in coverage for RV owners.
The specific coverage you purchase may vary slightly from the descriptions listed above. Your policy is your contract so be sure to read it carefully.
The Final Word
If you currently own an RV, review your policy to be sure you have the protection described above at a reasonable price, perhaps field another quote for comparison. If you are thinking of buying an RV, be sure to discuss the availability of these coverages with an RV-experienced agent or insurance company. Protect yourself by properly insuring both your investment and RVing lifestyle you enjoy with specialized RV insurance.